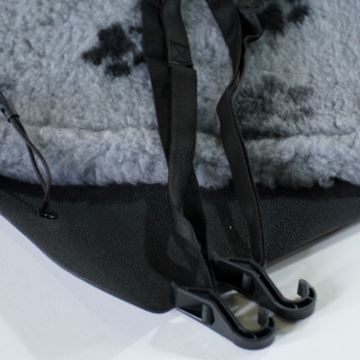 FREE DELIVERY UK Mainland & Ireland*
Bumper Bundle | Vet bed Bumper Protector & Quick Straps
Original price
€71,34
-
Original price
€92,75
About the Bupumer bundle
Protect your car and pet with one purchase with the bumper bundle. The bundle includes a bumper protector, veterinary bedding and our quick and handy pull straps to keep your pup safe. All products in the bundle are made from high-quality materials, so you can feel confident driving around your furry friend.
You can't go wrong with the bumper bundle, it's a great deal! You get all of our best accessories at a discount.
Bumper Protector

Veterinary Bedding

Quick Straps

Video Review
Protect your car with a car bumper protector. Our non-slip rubber material is perfect for protecting the bumper and paintwork. It's also perfect for protecting dogs when they jump into and out of their box in the boot. Non-slip rubber provides an excellent grip, even when they have wet, muddy paws.
Size
1200mm deep 
1100mm/990mm/940mm wide matched to your box
Our non-slip vet bedding is warm, comfortable and safe for your pet and is ideally suited for our range of boxes. The inside base of the box is made from hard plastic so it is ideal to put a non-slip mat in it for your dog. The top surface of the mat is soft and furry which adds an element of comfort for your dog also. 
Our quick, easy-to-use tie-down straps are used to hold smaller DT Boxes in place in bigger boots. They hook into any of the vent holes on the sides of the box and are a great addition and simple solution when additional securing is required.
Here is a video of Rebekah fitting a bumper cover under one of our single boxes: